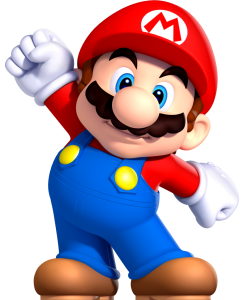 Seriously, why are Italian guys so damn creepy?!  I would like to now posit this statement and give you some examples: Italian Guys ARE Creepy.  That, as you will soon see, is simply true.
But why, oh why, are they?  That I honestly don't know.
Since I have been traveling Europe for almost 2 years now I have come across many people from many different cultures.  I have had the opportunity to test any and every stereo type that I may have had  – basically, traveling is like throwing your preconceived notions against the wall and watching to see which ones actually stick.
One of these notions that has actually stuck is that Italian men are creepy – they are, by and large, inappropriate, disrespectful, rude, and wildly sexually forward in the worst of ways.  This kind of behavior does, as you can imagine, mainly occur when a female is present, especially if that female is not Italian.
Let's talk about some examples.  Some of these are stories I have heard and some are situations I have witnessed.  And before you say "all men do this" or "other men do that too" you should know that I at least have never met another group of men in Europe that can be so accurately classified in this manner, outside of Italian men.
 Saying Hi
I can't count how many times I have seen an Italian man come up to a female friend of mine, whom he has never before met, and put his arm around her waist, kiss her on both cheeks, rub her behind the ear and on the cheek after the kiss, and try to push her hips into his crotch.  This happens all the time at clubs and I have, subsequently, had to essentially protect my female friends from these guys after they decide they want this girl, who is visible sickened by the Italian guy.
The problem is that, when they decide they want a girl, they simply do not take no for an answer.  This makes for annoyingly aggressive situations when my female friends have come running to me to get away from these Italian guys.
Out for Drinks
Two girls whom I know well, one of which is very well endowed, took a two week trip to Italy.  Afterward, they regaled me with lovely stories of Rome, Florence, Venice, and Milan.  At they end though they told me how much they hated Italy due to the men.
They said they couldn't walk by a group of Italian guys without being sexually harassed verbally as well as physically.  And when they went out for drinks to a pub or, God forbid, a club, they were so sickened after an hour into the night that they just went home.  Immediately upon entry to the establishment the Italian men would flock to them like flies on shit and literally grab their butts and their breasts while saying Italian phrases such as "Que Bella."  Walking to the bathroom became a terrifying experience for them when every man they passed tried to do the same thing.
They literally grabbed their breasts when saying "hi" or even just walking next to them.
The thing is not that this doesn't happen in every country or every club to some extent, but the issue is the sheer prevalence and ferocious nature of the come-ons that happens from Italian men towards foreign women.
Dancing
Do I even need to go here?  After reading the section above, you can imagine what this section will contain.  The problem here is not the way in which they dance with a girl but the fact that they do it to unwilling girls over and over until the girl eventually runs away, and then sometimes they follow.
Tactics
I want to now tell you women out there the standard tactic used by Italian men, actually most men that just want a one-night-stand, in order to get you in bed, which is code for fucking you in case you are too naive to know that.
On a side note, I find it hilariously funny when girls don't understand that this is how it happens and when they laugh at me when I tell them that this is how they will end up with a guy at the end of the night.  But, usually, I am right.
Its a simple formula – fill the girl up with free drinks until she succumbs to dancing and then fill her up with more drinks until she decides she doesn't mind her dancing partner having sex with her.
It sounds pretty horrible when I write it out, but that's how it happens.
Conclusion
I could give you 100 more stories but most of them follow similar lines to the ones above.  I have never encountered a group of men that consistently behave in a manner so inappropriate as that of Italian men.
If you are traveling Europe and you are a female with any sort of self-respect, stay away from Italian men at all costs.  Oh, and know that you are actually nothing special at all when an Italian man tells you that you are, lol.